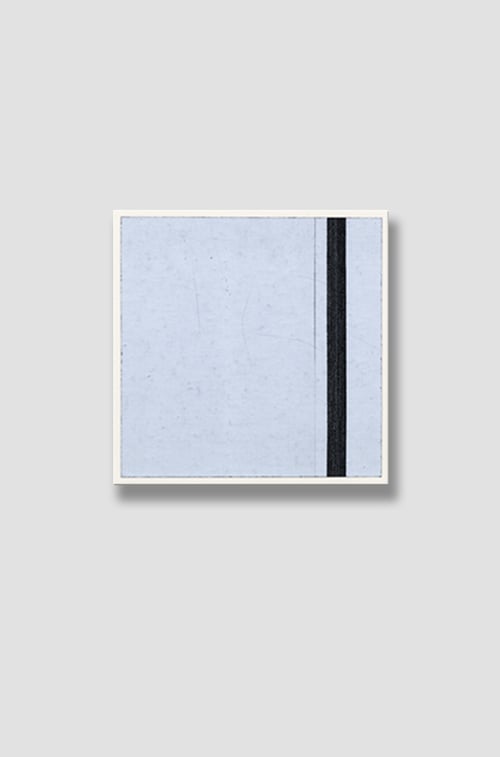 CD Audio, pièce sonore
Durée : 46:00 min
Édition limitée numérotée (300)
Edit and Mastering : Frédéric Dutertre
Inside, interview of Lars Fredrikson by Maurice Benhamou (thanks to the Editions Harmattan)
Cover by : Alice Truche from work «fax» by Lars Fredrikson, 133x133mm, 1980, private collection, Paris
Genre : Electronic
Un grand merci à Maurice Benhamou, sans qui...
Au début des années 80, je suis allé rendre visite à Maurice Benhamou, il fut mon directeur d'école lors de ma turbulente adolescence, c'est lui qui me guida vers Brion Gysin et affina ma sensibilité poétique et philosophique.
Il me fit écouter une cassette audio qui me trans- porta, une richesse expressive unique et radicale, le travail sonore d'un peintre, Lars Fredrikson. Je trouvais alors ce travail bien plus musical que celui de bien des «compositeurs».
Il y a quelques mois, je retrouve Maurice Benha- mou et lui parle de ses cassettes.
Elles n!ont rien perdu de leur fraîcheur.
À travers une machine militaire, le «fax», qui transcrit des messages venus de l'espace, Lars Fredrikson enregistre les sons de l'aiguille sur le papier.
Le son est la correspondance de l'image: un état de perpétuelle surprise.
Ramuntcho Matta
At the beginning of the "80s, I paid a visit to Mau- rice Benhamou, who was the school!s principal during my turbulent adolescence; he was the one who guided me towards Brion Gysin and refined my poetic and philosophical sensitivity.
He made me listen to an audio cassette which transported me; a radical and unique expressive richness, the sound work of a painter, Lars Fredrikson.
I found this work to be much more musical than that of many "composers".
A few months ago, I met Maurice Benhamou again and told him about his cassettes.
They hadn't lost their freshness in the least. Through a military device, the "fax machine", which transcribes messages from space, Lars Fredrikson records the sounds of the needle on the paper.
The sound is the correspondence of the image: a state of perpetual surprise.
Ramuntcho Matta